Choreographed by Sherrie Silver and produced by writer Ibra Ike, "This is America" debuted May 6th, 2018. With over 50 million views within in the past month, critics are wondering if there is anything Donald Glover can't do.
Like most, you've probably watched the video once, twice or even three times over to absorb the full extent of the internal message. A gunshot introduces the song, followed by Donald Glover ( aka Childish Gambino) stating, "This is America." During the duration of the video, viewers see Glover and his Gwara Gwara dance crew breaking it down to the latest dance crazes.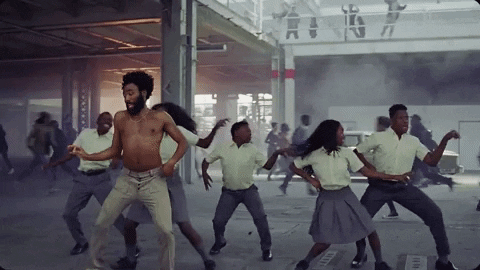 Meanwhile, in the background of the video, viewers watch "America" burn to the ground. Black lives are handled with negligence as guns are treated with care. The harsh reality of gun violence, police brutality and racial disparity plaguing the nation.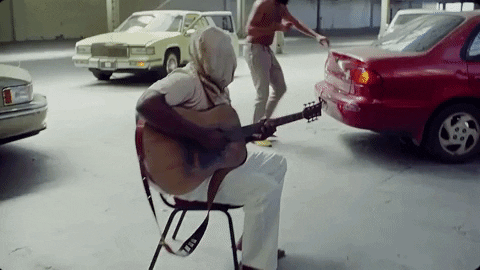 When interviewed by the Huffington Post, producer Ibra Ike mentions, "Our goal is to normalize blackness." The meaning of the video is not fully contingent on what chaos is happening in the back but also lies in what is not accepted by the black community in the foreground. Inspired by Fela Kuti and Jim Carey's "The Mask," Glovers facial expressions showcase an old school cartoonish smile.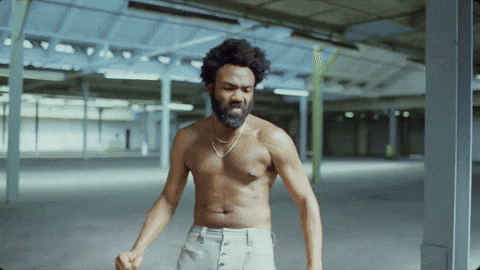 Different perspectives versed their opinions after the release of the video. Some saw the dance as a distraction from what is happening in the world. Much like a scroll through Facebook, anyone one of these dance moves is potentially placed right after a video of a school shooting. Ike mentions the reality of the Black experience in America, "Being marginalized is compartmentalizing trauma to exist in the world. I can't stop being black because of trauma and discrimination. I still have to live life and forge on." As if to say, this is how we dance, this is how we live, and we can not stop living because of what takes place otherwise.
Who is Donald Glover, the man behind the face of Childish Gambino? His list of accolades started back when he was a college student attending New York University. His work with Derrick Comedy got him recognized by Tina Fey and a writing gig for the NBC sitcom 30 Rock. Now, as a 34-year-old black American, Glover writes and occasionally directs FX'sAtlanta. Known as the "token black guy," Glover uses his comedic approach to feed the world some unpalatable messages. "This is America" was no different.
Actor Donald Glover taking a stroll out in NYC with girlfriend, Michelle, and son.
Of course, Glover not everyone is thrilled, lover. Mediumwriter, Ezzine Ukoha compares Glover to other iconic black men, like Kanye West in an article, "Should it Matter That Donald Glover's Girlfriend is White?" Eyebrows raised, Glover and other Black male celebs like him seem to utilize their black fame, highlighting black oppression, while dating White women. Layed like an onion, racism is seen throughout the black community. Let us not forget 2013's trending hashtag #teamlightskin VS #teamdarkskin.
"The irony is breathtakingly astounding and one can't help but wonder if these Black men comprehended how they played into the very narrative they swore to defeat with their half-assed "wokeness." – Ezinne Ukoha.
Notably, Black men are more than twice as likely as Black women to marry outside of their race. We all would like to believe that it just so happens John Legend, Winston Duke, Kanye West, and Donald Glover found love outside their race…or maybe –THIS is America.
Make sure to check out This is America on YouTube! Let us know your opinios.
Articles Used:
https://www.huffingtonpost.com/entry/ibra-ake-childish-gambino-this-i s-america_us_5af326c0e4b0a0d601e94395
https://medium.com/@nilegirl/should-it-matter-that-donald-glovers-gir lfriend-is-white-58ec4b5e6308